Our Summer BBQ Grill Recipes are one of my favorite parts of summer time. There's nothing quite like the smell of firing up the grill and cooking outdoors.
Grilling
Summer BBQ Grill Recipes are the best kind of recipes!  Father's Day and the 4th of July and all your other summer BBQ's quickly approaching.  We thought we would share our very best grill recipes!  This list also includes some recipes for our favorite smoked meats cooked with a pellet grill.  If you don't have a pellet grill, you can also use a wood chip smoker box in a regular outdoor grill.
MY LATEST RECIPES
Light and Tasty BBQ Recipes
Are you wanting to switch things up from your typical burgers and hot dogs? Try something lighter like our BBQ Chicken Salad with Creamy BBQ Dressing or our Orange Grilled Salmon. Maybe you want to try something more exotic like our Chicken Satay with Peanut Dipping Sauce and Cool Cucumber Salad.  Or Cilantro Thai Chicken Skewers with Cucumber Yogurt Dipping Sauce. How about a fun new side dish to go with your BBQ like Carolyn's Barbecue Beans?  Or Grilled "Nacho Libre" Mexican Street Corn?
Whatever you decide to grill up, you can't go wrong with ANY of these BBQ Grill Recipes! Happy grilling!
(click on the recipe NAMES to get to the recipe)

Chicken Salad with Creamy BBQ Dressing

BBQ Tri-Tip with a Tangy Homemade BBQ Sauce

Big Kahuna Chicken Teriyaki Sandwiches

Chicken Satay with Peanut Dipping Sauce and Cool Cucumber Salad

Cilantro Thai Chicken Skewers with Cucumber Yogurt Dipping Sauce

Cracked Pepper and Roasted Garlic Burgers

Filet Mignon with Melted Blue Cheese Sauce

Grilled "Nacho Libre" Mexican Street Corn

Grilled Caribbean Chicken n' Bacon

Grilled Cheesy Bacon Jalapenos

Chicken Sandwiches with Spicy Aioli Mayo

Honey-Mustard Nectarine Pork Kabobs

Steak Skewers with Avocado Sauce

Greek Lemon Chicken Foil Packets with Vegetables

How to Cook the Perfect Smoked Brisket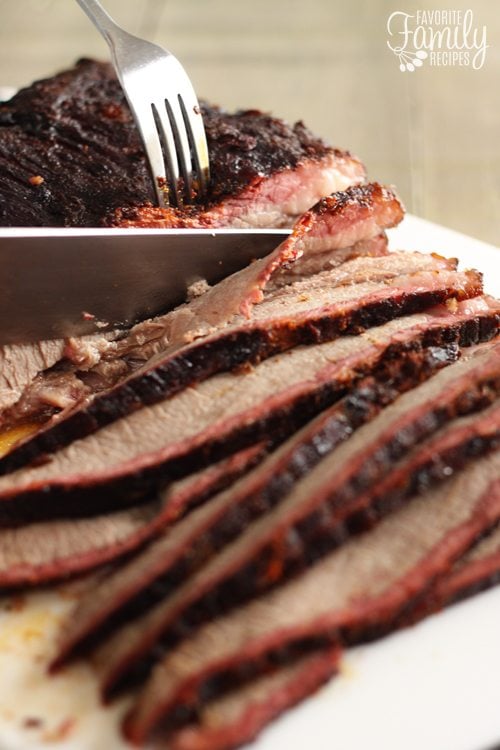 Blue Cheese Smoked Brisket Burgers

Cajun Style Grill Foil Packets

Grilled Honey Berry Sriracha Skewers

Sweet Teriyaki Grilled Ham Steaks

Restaurant Style BBQ Pulled Pork Nachos

Cinnamon Pork Chops with Spiced Pears

Veggie Burger (That actually tastes GOOD)

Grilled Pork Loin and Apple Burgers on a Pretzel Bun

Cheesy Grilled Mexican Chicken and Rice

Grilled Artichokes with Lemon Mayo Dip

Guacamole Chicken Torta Sandwiches

Grilled Balsamic Chicken with a Chilled Bruschetta Topping

Grilled Fruit Kabobs with Key Lime Yogurt Dip

Sweet and Spicy Noodles with Grilled Chicken

Sweet & Spicy Asian Glazed Ribs

Grilled Cilantro Lime Corn on the Cob

Grilled Shrimp Salad with Cilantro Verde Dressing

Savory Sweet Asian Glazed Pork Kabobs